Single parents competing in a dual-earner society: Levelling the playing field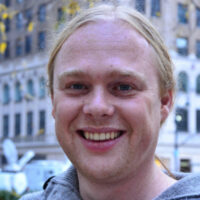 Rense Nieuwenhuis, Stockholm University
This study set out to understand the poverty risks of single parents in the context of the rise of the dual-earner household. Data from the LIS database were used to analyze individuals and households from 18 OECD countries in the period 1984 to 2010. There were to main findings. The first is that single parents face higher relative income poverty risks (AROP) in the context of a large share of dual-earner households. This is related to the fact that the rise of dual earners is linked to a higher standard of living in society and therefore a higher poverty threshold that fewer single parents can reach based on a single income. Secondly, this overall pattern varied across institutional contexts: a rise of dual-earner households put single parents at a disadvantage only in the context of low public expenditure on ECEC, and of a lower degree of income replacement policies. Implications for theory and policy are discussed.
This time we have a great opportunity to meet face to face, March 29, 3PM CEST, at the Faculty of Economic Sciences, Długa 44/50, 00-241 Warsaw, room A103
About the speaker:
Rense Nieuwenhuis, associate professor in sociology at the Swedish Institute for Social Research (SOFI) at Stockholm University, studies how family diversity and social policy affect poverty and economic inequality. Typically, his research is country-comparative and has a gender perspective. His recent focus was on single-parent families, how women's earnings affect inequality between households, and family policy outcomes. 
He published in journals such as Social Forces, European Sociological Review, Journal of Marriage and Family, and Journal of European Social Policy. He co-edited the book 'The triple bind of single-parent families' and the 'Palgrave Handbook of Family Policy'. Occasionally, he acts as independent expert for organisations such as UN Women, the European Commission, the European Parliament, and the European Institute for Gender Equality (EIGE).