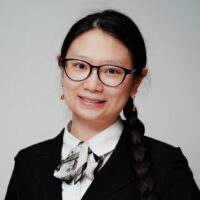 Research Assistant
Faculty of Economic Sciences, LabFam
I'm an economist who interprets the world by numbers and facts. I'm also a feminist who promotes gender equality by doing economic and demographic research. As a global citizen, I obtained my master's degree in Denmark and my bachelor's degree in the Netherlands. In-between my bachelor's and master's studies, I worked as a volunteer teacher and project officer to support education development in rural China. I currently working on a project to examine the impact of globalization on fertility behaviours. I'm curious in the structural changes of human society and its effects on individuals' behaviour under certain social context. In my leisure time, I travel all over the world and experience the local life by foot. I enjoy making innovative food, which is not necessarily delicious.
Are children driving the gender wage gap? Comparative
Evidence from Poland and Hungary, June 2016, Economics of Transition 24(2):259-297, READ MORE
OPUS, "Birth spacing and women's labor market outcomes" ……….
The influence of globalization on the demographic behaviour Cultural transformation, gender norms, and their effects on demographic behaviour Labor market institutions, family policies, and corresponding demographic outcomes