LabFam seminar series: Working from home and the division of housework and childcare among dual earner couples during the pandemic in the UK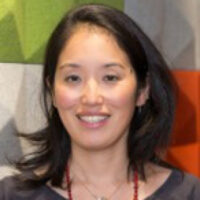 Heejung Chung, University of Kent
How did working from home influence the division of childcare and housework among dual earning heterosexual couples with children in the UK during the first wave of the COVID-19 lockdown?
We use unique data gathered during the peak of the UK lockdown (May-June of 2020), when many employees were required to work from home, to see whether fathers' flexible working was associated with a more equitable division of housework and childcare. We found mothers were more likely to be the ones carrying out more if not all of five of the six categories of housework and care we examined – namely, cooking, cleaning, routine and non-routine childcare, and the education of children/home-schooling, both before and during the lockdown. This was not the case for the DIY tasks.
A multivariate regression analysis showed that when fathers worked from home or using flexitime during the lockdown, a more equal division was found for tasks such as cleaning, routine childcare, and to some extent home schooling. Furthermore, fathers who worked flexibly were more likely to report that they had increased the amount of time they spent on housework and care. Mothers also reported that fathers who worked from home increased the time they spent on routine childcare.
Overall, the study shows how flexible working, including working from home among men, especially done on a mass scale where there are no negative assumptions or stigma behind its use, may lead to a more equitable distribution of housework and childcare. Policy makers should encourage more men to work from home in order to support families and women's labour market participation during and after the COVID-19 pandemic.